arsha Goldfine has been working in the field of Judaic Art for the past nineteen years. She creates watercolors with Jewish themes that she exhibits locally in the Washington, D.C. area and nationally. She also creates illuminated Ketubbot with Aramaic, Hebrew, and English calligraphy, on commission.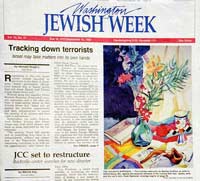 Mrs. Goldfine received her B.F.A. degree from Wayne State University, Detroit, Michigan, and her M.F.A. Degree from Southern Illinois University. Carbondale. Illinois. She is a graduate of the Center for Creative Studies, Detroit, Michigan.


Her work has been exhibited in numerous juried exhibitions; "Writs of Passage", B'nai B'rith Klutznick Museum, 1984, Washington, D.C., "Beauty of Holiness", National Museum of American Jewish History, 1985, Philadelphia, Pennsylvania, and "Heaven on Earth", Goldman Gallery, JCC of Greater Washington, 1995 to 1997, Rockville, Maryland.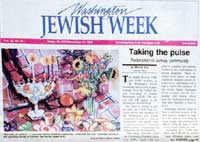 Mrs. Goldfine's work has also been frequently featured on the cover of "The Washington Jewish Week".


Marsha Goldfine has been a member of Artsites, a Washington area guild for Jewish art for the past eight years.